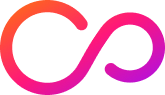 About Firework
Welcome to Firework, the world's fastest growing short-video platform for publishers and businesses on the open web.
Vision
Give every publisher and business a platform to tell their Stories with short-videos.
Mission
Our mission from day one is to make the world's most creative storytellers great at short-videos.
Who we are?
Firework is the brainchild of co-founders Vincent Yang and Jerry Luk, that officially launched in 2017.
Today, Firework reaches over 250M+ people globally who consume millions of short-videos across hundreds of categories, and includes the creativity of over 300K+ professional creators on the open web.